Skip to Content
Take Control Over Your Dental Fear!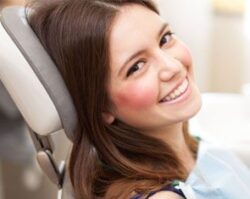 Do your dental appointments feel about as frightening as a walk through a haunted house?
For millions of adults, it's pretty close. But thanks to our patient-focused, compassionate care in Plano, TX, you can take back control of your oral health!
With comfort amenities and dental sedation options, your appointments can be calm and relaxing experiences so you never have to feel scared to visit the dentist to keep your smile in shape.
Learn more about how we can soothe your nerves and help you overcome dental anxiety for good. Call 1st in Smiles today at 972-380-8105 to schedule an appointment in Plano, TX.