Skip to Content
Bi-Annual Dental Cleanings
Refreshing Dental Cleanings in Plano, TX
1st In Smiles offers ADA-recommended bi-annual dental cleanings for Plano, TX patients. The best way to maintain your mouth, teeth, and gum health is to receive routine oral exams and hygiene treatments. Dr. Barfield has practiced dentistry in the area for over three decades and is passionate about making smiles bright and healthy. Our practice is equipped with the latest technology and innovative cleaning treatments. We cultivate a warm, welcoming environment where you can feel free and comfortable to discuss your oral health needs and wants.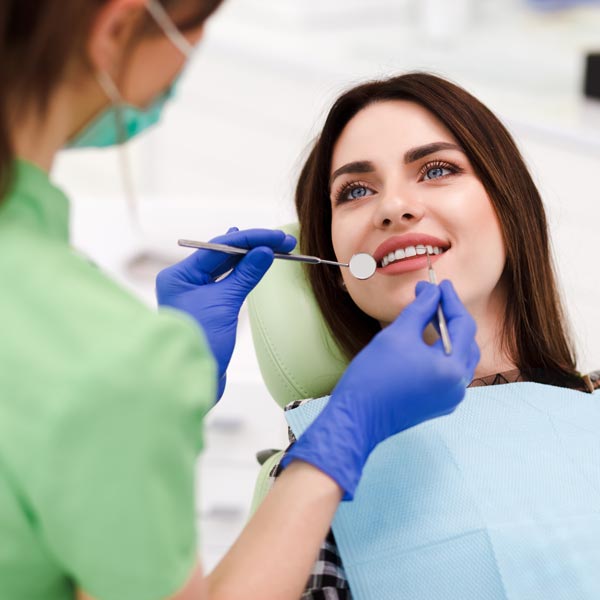 The Importance of Bi-Annual Cleanings
Even if you brush and floss your teeth carefully multiple times daily, there's still plaque and tartar buildup in hidden parts of your mouth. That's because even top-at-home brushes, toothpaste, and floss cannot reach certain areas of the mouth. As buildup continues, your mouth's chances of decay and disease increase significantly. The American Dental Association (ADA) recommends getting professional teeth cleanings once every six months to prevent conditions from developing and maintain good oral health. Here are some benefits of our bi-annual dental cleanings:
Prevention of cavities and gum disease
Early detection of oral cancers
Elimination of stains and discoloration
Discussions with Dr. Barfield about your treatment options
How Our Teeth Cleanings Work
Along with whitening and brightening your teeth, your dental cleanings allow you to address any questions or concerns you have about oral health with Dr. Barfield or the team. We start by using the latest technology and treatments to clean and polish your teeth and eliminate plaque and tartar buildup. We clean the teeth surface and between cracks and gaps for maximum cleaning. We then assess the mouth and look for signs of tooth damage, issues with any tooth appliances or fillings, and oral cancers and diseases. Dr. Barfield will recommend treatments based on our findings and customize them for you.