Skip to Content
Make Your Smile Like New Again With Dental Crowns & Bridges in Plano
There are very few damaged teeth that a dental crown can't repair. When used with dental implants or a dental bridge, they can even repair missing teeth. That's why dental crowns and bridges in Plano are among the restorations we use most at 1st In Smiles. If you have at least one badly damaged or missing tooth, we'll replace it using crowns or bridges that look like real teeth.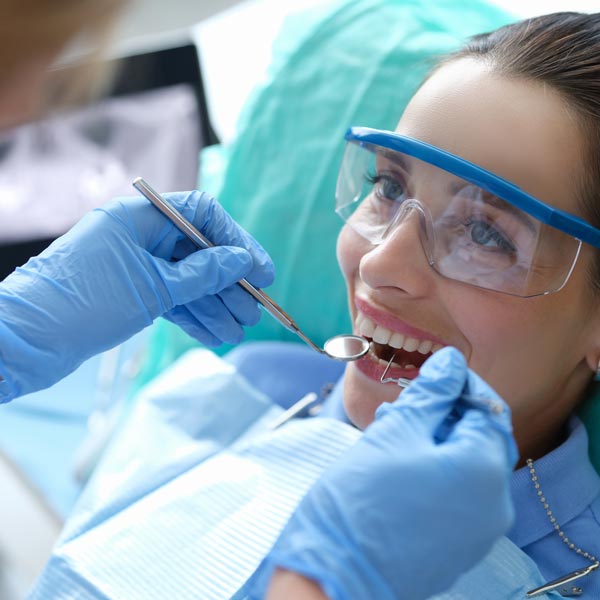 Our Dental Restorations Will
Help you avoid extraction of damaged teeth
Fill gaps left by missing teeth
Prevent your teeth from suffering further damage
Give you a great-looking smile
Last for many years, with proper care
To find out more about dental crowns or bridges, call 972-380-8105.
Dental Crowns Repair Many Kinds of Damage
When a filling isn't sufficient to fix your tooth, a crown is an excellent option to strengthen and repair it. A crown covers your original tooth to restore it to its natural shape and size. Once it's in place, you'll be able to comfortably bite and eat again. In addition to repairing large cavities, it can:
Fix a cracked or broken tooth
Cover cosmetic flaws like severe staining
Replace a missing tooth, when used with a bridge or implant
In just two visits, we can fit you for a long-lasting crown and restore your smile.
After our lab has created your custom crown, you'll come back a second time for Dr. Barfield to place it. The process is relatively quick and pain-free, but if you're anxious, 1st In Smiles offers sedation to calm you and keep you from feeling anything at all.
Previously, dental crowns were nearly always made with a metal foundation. Though durable, the metal revealed to everyone that your restored tooth was artificial. Today we use natural-looking crowns made of porcelain or other ceramics that match your other teeth. If we're restoring a tooth in the back of your mouth, we may suggest using a metal crown because it will hold up better than porcelain without being seen.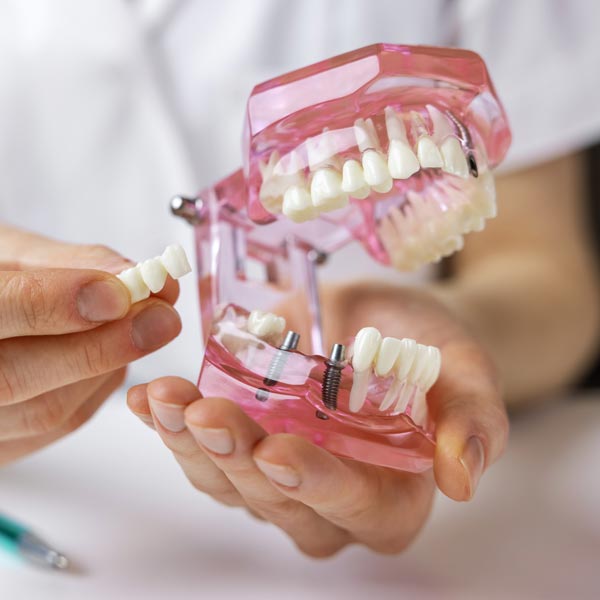 Fill a Gap in Your Smile With a Dental Bridge
When you lose one or more teeth, your remaining teeth may shift and make it hard for you to chew and speak. A dental bridge solves this problem by replacing your missing tooth with an artificial tooth, filling in the gap where that tooth had been. The bridge consists of an artificial tooth supported by two or more crowns, which fit over the natural teeth on either side of the missing tooth. To prevent modifying your healthy teeth for crowns, we can attach a bridge to dental implants instead.
For dental crowns and bridges in Plano, call 972-380-8105.