Skip to Content
3 Ways to Improve Your Look With Cosmetic Dentistry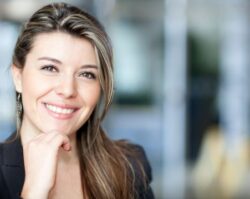 When you think of a makeover, you probably think of a new wardrobe or fresh haircut and color. But one of the most dramatic ways to transform your look is by improving your smile!
Cosmetic dentistry is more accessible and affordable than ever, and at 1st In Smiles in Plano, TX we make it easy to get the smile of your dreams.
Whether your priority is removing years of stains, correcting crooked teeth, or hiding a multitude of dental imperfections, our caring team can help make it happen.
Read on for some of the cosmetic dentistry services we offer. Then, if you're ready to enhance your look by improving your smile, give us a call at 972-380-8105.
1. Teeth Whitening
The most "economical" way to enhance your appearance is with teeth whitening, according to the American Academy of Cosmetic Dentistry.
And its popularity is apparent when you walk down the aisle of your local supermarket or drugstore. You'll see plenty of over-the-counter teeth bleaching options.
But if you're looking for the safest and most effective way to get a brighter smile, it's best to whiten your teeth under the supervision of a dental professional!
If the cause of your teeth discoloration is extrinsic stains — from tea, coffee, red wine, and other foods and beverages — we can remove them with an in-office or at-home whitening treatment. It's customized to your mouth and your needs, and it'll minimize your likelihood for teeth sensitivity and discomfort!
When you come to 1st In Smiles for an in-office teeth whitening treatment, we'll use Opalescence whitening products to help you achieve the whitest possible smile in as little as an hour. It's great before a wedding or other big event!
We also offer at-home Opalescence teeth whitening trays. These provide the convenience of over-the-counter whitening strips and gels, but you'll find that the results are more dramatic. Plus, these trays are custom-made for your teeth for great results!
The amazing results you'll get from our professional whitening treatments aren't permanent. But at 1st In Smiles, have a special program to keep your smile beautiful for years to come!
You'll receive free teeth whitening take-home trays for life when you sign up to come in for regular checkups! You'll also receive free teeth whitening gel, which is a $50 value.
2. Invisalign®
What if you could get straighter teeth without metal braces distracting from your smile? Well, you can!
Invisalign® clear plastic aligners are virtually invisible, so most people won't even know you're undergoing orthodontic treatment!
Here's how it works. Invisalign consists of a series of plastic aligners, custom-made to fit your mouth. You'll wear your aligner for 20 to 22 hours a day, swapping it out for the next aligner in the series every so often.
This ensures gentle movement of your teeth for a straighter smile. On average, it only takes 12 months to get the smile of your dreams!
This is a great treatment option for adults who are worried about the effect traditional braces may have on their busy work and social lives.
Since Invisalign is commonly used to correct mild to moderate teeth and bite misalignment issues, it's also a great solution for adults whose teeth have shifted slightly since they had braces as a teen.
3. Dental Veneers
If you've got several dental imperfections that you're embarrassed about, dental veneers might be the solution you've been waiting for. In just two visits, Dr. Barfield can give you the picture-perfect you deserve!
Dental veneers are thin but tough shells that are bonded to your teeth to conceal flaws. They're a great fix for problems like:
Discoloration
Worn teeth
Chipped or broken teeth
Mild misalignment
Gaps between your teeth
At 1st In Smiles, we're proud to offer Lumineers®! These are one of the most popular dental veneers available — and for good reason. They are durable but incredibly thin, so they require less preparation than traditional porcelain dental veneers.
You'll come in for your initial consultation, where we'll take an impression of your upper and lower teeth. This will ensure your custom veneers blend in seamlessly with the rest of your smile for a natural look.
Then, on your second visit, we'll place the veneers. To ensure a strong and secure hold, we'll lightly etch your teeth. Finally, we'll bond the veneers into place and make any final adjustments. In roughly an hour, you'll walk out of our office with a brand new smile and a renewed sense of confidence!
Call Today for a Beautiful Smile
Let cosmetic dentistry help you be the best version of yourself! 1st In Smiles has helped hundreds of patients say goodbye to their smile insecurities. We can do the same for you!
Give us a call today at 972-380-8105 to schedule an appointment. You can also use our convenient online form.