Skip to Content
Wishing You a Bright Smile & Bright Holiday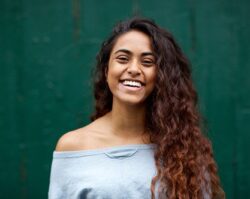 If you're looking for a way to brighten the holidays, we can help. No, we can't give you Christmas lights that the department store ran out of. But we can give you a bright smile that shines beyond the holidays with our professional whitening.
You'll appreciate:
Whitening that doesn't interfere with your schedule – an hour in the office or a kit to take home and brighten on your time
The chance to keep your smile bright all year with Whitening for Life
A mini makeover with a very small investment of time and money
A way to make a good impression on others, whether you're getting your family's holiday dinner photo posted on social media or meeting your future in-laws
Looking younger, maybe even younger than last holiday season!
A healthy, glowing smile is waiting at 1st In Smiles. But call 972-380-8105 soon or contact us online for your appointment in Plano, since our schedule is filling up fast for the holidays.
Here's to your merry, bright smile and bright holiday ahead!