Skip to Content
Straighten Your Smile With Invisalign's Clear Aligners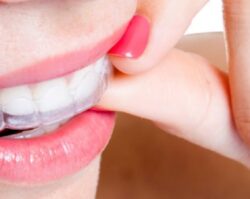 If you thought the only way to straighten your teeth was with metal braces – think again! Invisalign's clear aligners can give you a straight, beautiful smile quickly and conveniently. Invisalign treatment from 1st In Smiles offers all these benefits:
Soft, comfortable teeth aligners that are completely metal-free
Flexible treatment, as you can remove the aligners easily for eating and brushing
Discreet therapy using transparent plastic aligners that others will barely notice, if at all
Quick treatment that could take as few as 12 months
Isn't it time you saw a straighter smile? Call 1st In Smiles today at 972-380-8105 to schedule a FREE Invisalign consultation. Be sure to check out the infographic below on Invisalign.