Skip to Content
Get Your Straight Smile Back With Invisalign! [Video]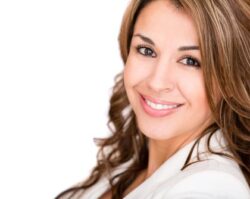 Even though you don't notice it as it's happening, your teeth never really stop moving as you age. For many people, this can result in a crooked smile and even threaten your dental health.
When Carolynn noticed that her teeth had shifted slightly over the years, she turned to Dr. Barfield and our team for a solution.
Watch today's video to hear her talk about the success she's had with Invisalign to get her straight, beautiful smile back!
Find out if Invisalign will work for you!
Call 1st in Smiles today at 972-380-8105 to schedule a consultation in Plano, TX.