Skip to Content
Save Your Holidays With Dental Crowns & Bridges!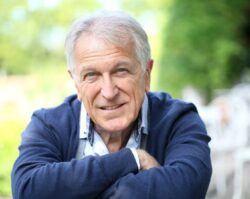 The holiday season is a great chance to gather with family and friends and create special memories.
But just as fun is the chance to indulge in all those delectable treats you only eat this time of year!
That's why you definitely don't want to let any problems with your teeth go untreated. You never want to put off dental treatment no matter what time of year it is for the sake of your oral health, but the holidays are best experienced when you're able to eat what you want without difficulty or discomfort.
Watch today's video to hear Dr. Barfield explain how we use dental crowns and bridges to restore smiles, and then make sure you visit us for the work you need for a wonderful holiday season!
Call 1st in Smiles today at 972-380-8105 to schedule an appointment in Plano, TX.