Skip to Content
5 Reasons to Come to Us for Your Dental Implant Treatment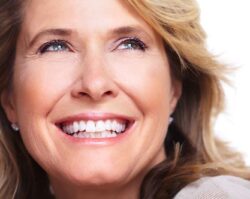 If your missing teeth are affecting your smile – and your life – make 2023 the year you do something about it. Implants are the gold standard for replacing teeth. That's because they offer benefits you can't get from dental bridges or dentures. With dental implant treatment, your smile will be as good as it's ever been – or maybe even better.
Call 1st In Smiles at 972-380-8105 to schedule a dental implant consultation. In the meantime, check out five good reasons to get your treatment at our Plano, TX office:
Affordability – We offer some of the most cost-effective methods of replacing many teeth with implants, including the All-on-4 procedure. This treatment involves attaching a full arch of replacement teeth to just four implants in your upper or lower jaw. In addition, Dr. Barfield is happy to offer a free second opinion if you've already spoken to another dentist about implants.
Many Treatment Options – At our office, you'll find many treatment options not available elsewhere, including the All-on-4 and mini implants. You can replace a single missing tooth with an implant-crown combination or multiple missing teeth with an implant bridge or implant dentures. Dr. Barfield can also perform oral surgical procedures like a bone graft or sinus lift, if needed, to prepare your mouth for implants.
Anxiety-Free Treatment – There's no need to feel nervous about getting dental implants. If you want to receive dental sedation, you'll have three choices: laughing gas, oral sedation, and deeply relaxing IV sedation. We'll also offer you a blanket to keep you warm and comfortable. There's no charge for laughing gas!
Better Oral and Overall Health – Unlike other kinds of teeth replacements, dental implants provide the stimulation that keeps the bone in your jaw from shrinking. You will look and feel better with a strong jaw. It also gives you chewing strength similar to what you had before losing teeth. So you'll be able to eat any foods, including crunchy vegetables and other healthy choices.
Better Quality of Life – With implants, you won't experience teeth that loosen and shift out of place. This gives you more confidence in social and business situations. Your new teeth will stay in place without adhesive, and you won't slur your words when speaking.
Interested in dental implant treatment? Call 1st In Smiles today at 972-380-8105 or contact us online to request an appointment in Plano, TX.