Skip to Content
Improve Your Smile for the Holidays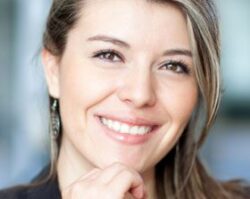 We're smack dab in the middle of fall, with the crispness of the season in the air and football on TV. You know what that means, don't you? The holiday season can't be far behind! Before you know it, we'll be celebrating Thanksgiving with our family and friends, then the holidays are just around the corner.
Along with Christmas, Hanukkah, Kwanzaa, and New Year's Day come an abundance of holiday parties and get-togethers; you're likely to see people you may not have seen all year long. Naturally, you'll want to make the best impression possible on these people, so now is the perfect time to think about getting your smile in shape.
If your smile is quite as dazzling as you'd like, you're in the right place! 1st in Smiles provides many types of cosmetic dentistry that can revamp your look and give you loads of new confidence at the same time.
We're going to highlight a couple of quick treatments that our patients love. As always, if you have any questions or if you need to make an appointment, just give us a call at 972-380-8105 and our friendly team will be glad to help.
Dental Veneers Will Revamp Your Look Immediately
When it comes to fast and dramatic smile transformations, it's hard to beat dental veneers. In fact, veneers are sometimes referred to as "instant orthodontics" because they can change a person's smile so quickly and dramatically.
Veneers are thin shells of luminescent material, usually porcelain, that Dr. Barfield can cement into place on the front side of flawed teeth. Common smile flaws such as chipped teeth, cracked teeth, stained teeth, worn teeth, and misshapen teeth are great candidates for dental veneers. These fingernail-shaped restorations will make quick work of these teeth flaws.
During your initial appointment, we'll examine your teeth, take some images, and prepare your teeth for veneers. In some cases, we may need to remove a small amount of tooth enamel to make room for the veneers. In some situations, no enamel removal will be necessary.
Then, we'll take impressions of your teeth so that our lab partner can make your new veneers to our exact specifications. When your veneers are ready, you'll return to our office and we'll bond them into place on your teeth. Dr. Barfield will make any final adjustments needed to ensure the veneers fit perfectly and look just as you want. You'll leave with a brand-new smile and a ton of new confidence to go along with it!
Brighten Your Smile With Professional Teeth Whitening
Teeth whitening administered by a dental professional is one of the fastest ways to a whiter, brighter smile. A recent survey found that 45 percent of people believe a smile is a person's best feature, no matter their age. That means you need to make sure your smile is sending others the right message this holiday season. Teeth whitening can help you do that.
At 1st in Smiles, we offer you two fantastic ways to whiten your teeth. If time is a factor, you'll want to choose our in-office whitening with Opalescence and a special ultraviolet light. In just a few minutes of treatment, we can whiten your teeth by several shades. This is the perfect path to a more brilliant smile if you need quick results.
If you have more time and would like to whiten your teeth at home, we'll give you an Opalescence kit to take with you. With professional whitening trays and a concentrated gel, you'll achieve the whitening results you want in days, not weeks like over-the-counter kits and strips can take. Plus, you'll always have our team available to answer any questions you have about your treatment.
The best part about our whitening treatment is that you can get Whitening for Life! All you have to do is come in for your regular dental cleanings and exams every six months and we'll give you free refills on your whitening gel at each visit. You'll be able to keep a brilliantly white smile all year long!
We Provide Other Great Cosmetic Services, Too
Not only do we offer dental veneers and teeth whitening, we also make available other terrific cosmetic treatments. If your smile line is uneven, we can perform teeth reshaping to smooth away rough and uneven teeth edges. Treatment is quick and pain-free, as tooth enamel doesn't contain any nerve endings.
We also provide Invisalign orthodontic treatment. While not as quick a treatment as veneers or teeth whitening, if your teeth are crooked, you'll want to find out more about how Invisalign can straighten your teeth in a matter of months, not years.
Call 1st in Smiles today at 972-380-8105 to schedule an appointment to improve your smile.