Skip to Content
Straighten Your Teeth Discreetly With Invisalign (Video)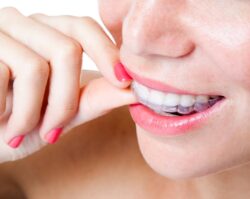 Like many mothers, Stacey puts her family's needs before her own. When she finally decided to do something about her smile, she did not regret it.
Her bottom teeth, in particular, were crooked. With the help of Invisalign® and our team at 1st In Smiles, she now has straight teeth that she is happy to show others. She also appreciated how discreet the Invisalign aligners were compared to traditional braces.
"I'm really proud of my smile, and I get complimented on it all the time," Stacey said.
To find out if we can do the same thing for you and your smile, schedule a consultation at our dentist office in Plano, TX. You can contact us with our online form, or you can call us at 972-380-8105.