Skip to Content
Stay Injury Free With Invisalign Aligners (Video)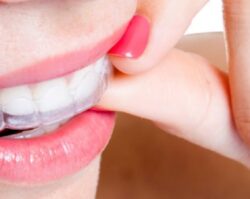 Invisalign aligners work well for all kinds of people. Everyone appreciates the ability to remove the aligners, because it makes it so easy to enjoy all kinds of foods and to brush and floss your teeth afterward.
The aligners work especially well for athletes, though. As professional soccer player Crystal Dunn explains in this video from Invisalign, you're less likely to suffer a mouth injury while wearing the aligners. Unlike conventional braces, there are no metal wires or brackets to cut or otherwise hurt your mouth.
Whether or not you're an athlete, Invisalign aligners may be right for you. Call 1st In Smiles in Plano, TX today at 972-380-8105 for a consultation.