Skip to Content
What Is Best Way for Me to Whiten Teeth?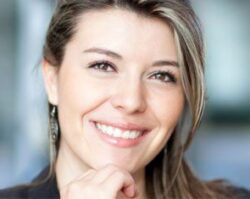 If you want to whiten teeth, you're not alone. It's one of the most frequently requested services at our Plano, TX office. For many people, a professional teeth whitening treatment will do a great job of brightening their smile. Yet some discoloration doesn't respond well to whitening.
The good news is, you do have other teeth whitening options. We've provided more information on three ways to whiten teeth below. Dr. Rick Barfield is happy to examine you, discuss your needs, and help you decide which option will work best for your smile. Ask us about it at your next dental visit or call 972-380-8105 to schedule a cosmetic dental consultation.
When you're ready to whiten teeth, here are some factors you'll want to consider:
Severity of staining
Your budget
Condition of your teeth
Your overall oral health
Complexity of each teeth whitening method
Your schedule
Teeth Whitening Is Easy & Affordable Option
The simplest way to whiten teeth is also the most affordable. We offer professional whitening from well-regarded brand Opalescence. For the fastest results, get a treatment in our office. Your smile will lighten several shades in about an hour. It's the best option if you've got a big social occasion coming up.
For more gradual whitening, we'll provide you with professional-strength gel you can use at home with custom-made whitening trays. Because they're made from impressions of your teeth, they will fit you perfectly and make it easy to get complete coverage with the gel.
You can maintain your white smile while also keeping your teeth healthy with our special Whitening for Life offer. You'll receive a tube of whitening gel ($50 value) when you visit us for your regular dental exams. The offer is good as long as you maintain our recommended schedule for exams.
Dental Veneers Are a More Lasting Way to Whiten Teeth
Teeth whitening works well for extrinsic stains, the kind of discoloration that darkens or dulls your tooth's enamel. These stains are often caused by smoking or by consuming substances like coffee or cola. Intrinsic stains that darken your tooth's interior often don't respond to whitening treatments. These stains can be caused by certain medications, overuse of fluoride, or a blow to your tooth. In addition, the interior of our teeth tends to darken as we get older.
Dental veneers will cover stubborn intrinsic staining. We use Lumineers, a brand of ultra-thin veneers that is known for its natural appearance. We can match the veneers to the shade of your non-stained teeth, or you can select a whiter overall look. We make impressions of your teeth, then send them to a special lab where your veneers are made.
When they arrive, Dr. Barfield will check the fit and ensure they give you the look you want before he applies them to the front surfaces of your teeth. Unlike many other kinds of veneers, he'll only need to remove a tiny amount of enamel from your teeth – or, in some cases, none at all.
Unlike whitening treatments, you won't need any real maintenance to maintain your bright smile. You brush and floss as usual and visit us for regular dental cleanings. Lumineers will resist staining and look great for many years.
Another benefit of veneers is that they can cover other flaws too. They can change the shape or size of your teeth. Among the issues they can conceal:
Chips
Small gaps between teeth
Worn-down teeth
Uneven edges
Dental Crowns Are Another Way to Whiten Teeth
In some cases, neither teeth whitening nor dental veneers will be the right choice to whiten teeth. If your teeth are deeply stained but in poor shape, Dr. Barfield may suggest a dental crown instead. Unlike veneers, a crown covers your entire tooth. It also makes your tooth stronger and protects it against further damage. So it may be your best option for:
Teeth with large fillings
Teeth where a large amount of enamel is missing
Badly worn teeth
Similar to veneers, Dr. Barfield will make careful impressions of your teeth and send them to a dental lab where crowns are made. You'll receive temporary dental restorations to wear until your crowns arrive. During a second visit, he'll make sure they fit perfectly before applying them to your teeth.
Like veneers, your crowns should last for many years with proper care. We use dental crowns made of porcelain or ceramic. These materials are both durable and beautiful.
Dr. Barfield is happy to discuss your teeth whitening options with you during a consultation. Call 1st In Smiles in Plano, TX today at 972-380-8105 to schedule one. You can also contact us online to request an appointment.