Skip to Content
4 Ways to Keep Your Smile White & Bright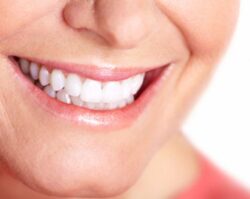 Many folks don't know how dazzling their smile can look with professional whitening until they try it. Once they do, they want to keep those beautiful results as long as they possibly can. Fortunately, it's not too hard! Simply follow our four tips to keep your smile white and bright:
Get Your Teeth Cleaned at Least Twice a Year – You know regular cleanings help prevent cavities and gum disease. But they also keep your smile looking terrific too! When we remove plaque and built-up tartar from your teeth, we also remove surface staining that can make your smile look dull. You should see us at least once every six months for a cleaning.
Use the Right Tools and Techniques for Brushing – You know you should brush at least twice a day and floss at least once to keep your teeth clean and healthy. But you may benefit from some adjustments to your brushing technique. Scrubbing too hard can cause your tooth enamel to wear away. Over time, this causes the yellowish dentin inside your teeth to become visible. This type of discoloration won't respond to whitening at all; it must be covered with veneers or another restoration. Use a gentle touch or try an electric toothbrush for more even pressure. Always use a soft-bristled toothbrush.
Limit Consumption of Staining Food and Drink – Many of us enjoy coffee, tea, wine, and soda. The problem is, these drinks can stain your teeth. The list of staining substances also includes foods like tomato-based sauces, salsa, balsamic vinegar, and berries. Obviously, it's tough to completely eliminate these foods and drinks. When you can, use a straw to minimize their contact with teeth. Rinse your mouth with water after consuming them.
Take Advantage of Our Whitening for Life – In our Plano, TX office, we make it easy to maintain a bright smile with our Whitening for Life offer. You'll receive a set of trays you can use to whiten at home. As long as you maintain our suggested schedule for exams and cleanings, we'll give you a free supply of whitening gel at every routine visit.
Many of our patients start out with a whitening treatment in our office, which results in teeth that look several shades brighter in about an hour. Then they keep their smile looking bright and beautiful with our Whitening for Life.
To schedule your next exam or a whitening treatment, call 1st in Smiles today at 972-380-8105.