Skip to Content
End Painful Headaches With TMJ Treatment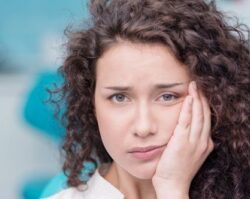 September is Pain Awareness Month, so we want to remind you that your Plano, TX dentist can provide relief if you're suffering from a common condition that millions of people often don't even realize they have.
Frequent headaches and migraines, chronic jaw pain, muscle tension in the face, neck, and shoulders, and even dental damage can all point to problems with your jaw joint, or TMJ.
It may be caused by involuntary teeth grinding, or perhaps an injury that shifted your TMJ out of alignment. Either way, we can provide a proper diagnosis and effective treatment to end your headaches and other painful symptoms so you can stop suffering and start enjoying your life!
Call 1st In Smiles today at 972-380-8105 or contact us online to request an appointment in Plano, TX.