Skip to Content
Don't Get Squirrely With Your Kid's Loose Tooth (Video)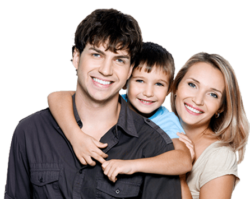 Add to the list of things we never thought we'd hear ourselves telling a patient: "No it's NOT a good idea to let a squirrel pull your child's loose tooth." That was before we saw a video of a dad who did exactly that with his daughter's tooth. Needless to say, it's not a good idea to try this at home!
But you can coax a loose tooth out by carefully grasping it with a tissue and giving it a gentle squeeze. Watch this video from the American Dental Association for more information. If you or your child is squeamish about that, we're happy to help. Call 1st in Smiles at 972-380-8105 to book an appointment at our Plano, TX dentist office. We'll have your child's tooth out before they even know it!
No matter who pulls a loose tooth, we're happy to examine your child and make sure their teeth look healthy. As they get more teeth, we may recommend treatments like fluoride and dental sealants to keep their smile looking and feeling great!