Skip to Content
Will Invisalign Treatment Work for Me? (Quiz)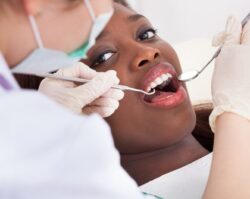 If you've resisted straightening your teeth because you're worried about wearing metal braces, Invisalign treatment may be right for you! Invisalign uses clear plastic aligners instead of metal wires and brackets to straighten your smile. So it's a great option for folks who feel self-conscious about the prospect of metal braces.
In addition, because Invisalign aligners are removable, you don't have to worry about getting food stuck in braces. And it will be easier to keep your teeth clean.
To find out if Invisalign treatment will work for you, take this quiz. No matter what the quiz results are, it's a good idea to schedule a consultation with Dr. Rick Barfield in our Plano, TX dentist office. He'll examine you, discuss your smile goals, and determine if you're a good candidate for Invisalign. Call 1st in Smiles at 972-380-8105 to book your appointment.