Skip to Content
An Easy Dental Implant Experience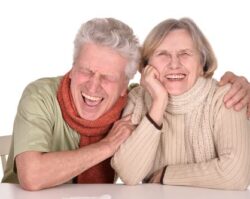 A replacement tooth should be as close to the real thing as possible if you want maximum longevity and function.
That's exactly what dental implants are designed to do, replacing the roots underneath restorations so they can mimic real teeth like no other dental solution.
To say restoring missing teeth with implants is easy may sound too good to be true, but as Michael explains in today's video, that's what you can expect when you trust our expert dentist, Dr. Barfield.
Watch his testimonial to hear more about his easy dental implant experience and various other reasons he's so comfortable in our care!
Replace your missing teeth once and for all in 2021 with the longest-lasting solution available. Call 1st in Smiles today at 972-380-8105 to schedule an appointment in Plano, TX.