Skip to Content
Make a New Smile One of Your New Year's Resolutions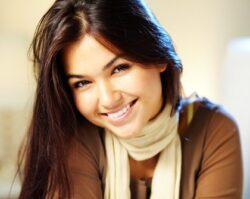 Seasons Greetings!
We hope you have a memorable season filled with love and laughter as you gather with family and friends in celebration of the holidays.
But while you enjoy the festivities, you can still look ahead to the goals you'd like to achieve in 2021.
It's never too early to plan your resolutions for the new year, and we encourage you to consider creating a brand new, beautiful smile that makes you happy and confident so you can make 2021 your best year yet!
You don't even have to wait until the ball drops to get started. You can schedule your consultation now when you call 1st in Smiles today at 972-380-8105 or contact us online to set up your visit.