Skip to Content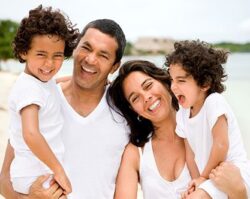 Summer is a time many of us are more active, which can mean a healthier body. Unfortunately, summer months aren't always as positive for your smile. It doesn't have to be bad for your dental health, though. As long as you're aware of summer smile dangers, you can take steps to counteract them.
Check out our infographic to educate yourself about these summer smile dangers. And heed Dr. Barfield's advice with six ways to fight them:
Limit your consumption of sugary treats. If possible, rinse your mouth with water or chew sugarless gum after eating or drinking substances with a lot of sugar.
A shortage of saliva makes you more prone to cavities. To stay hydrated and avoid dry mouth, drink lots of water.
Poor pH balance in swimming pools can soften tooth enamel, even discoloring teeth in some cases. Keep your mouth shut while you're in the water, and brush as soon as you leave the pool. If you swim in your own pool, keep the pH between 7.2 and 7.8.
Wear a custom-made mouthguard when playing sports to protect your teeth.
It can be tempting to skip brushing and flossing if you're on vacation. But keep your oral hygiene as regular as possible to keep teeth and gums healthy.
The sun can be tough on your delicate lip tissue. Wear lip balm when you're catching rays.
Let us keep your smile healthy! Call 1st in Smiles today at 972-380-8105 to schedule an appointment in Plano, TX.