Skip to Content
Crowns Made Jim Feel Good About Smiling Again (Video)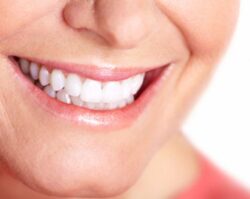 Crowns are a dental restoration that can do many good things, like improving your smile's appearance and function. In a nutshell, they can make you feel good about smiling again.
Jim considered improving his smile for several years before finally taking action. During that time, he tended to hide his smile. Watch his video to hear Jim talk about how good it feels to smile again, knowing his teeth look good.
Jim touches on some of the other things he likes about 1st in Smiles too, including our caring staff and 7 a.m. appointments that let him get his dental work out of the way early in his day.
Like Jim, you can improve your smile with crowns. You can even replace a single missing tooth with a crown attached to a dental implant! Call 1st in Smiles today at 972-380-8105 to talk to us about crowns in Plano, TX – or any other dental need.