Skip to Content
4 Easy Cosmetic Solutions for Your Smile [Blog Collection]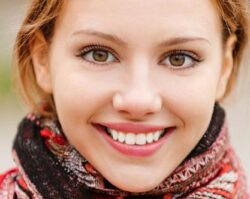 This time of year gets very busy very quickly, especially once all the Thanksgiving platters have been cleared and cleaned.
That's because all your effort and energy will be devoted to the holiday season.
With all the decorating, shopping, baking, and gift wrapping, you're not going to have much time left worry about hiding your dental flaws, let alone to do anything about them.
Unless you visit 1st In Smiles for easy, effective cosmetic smile solutions!
We offer a variety of ways to make your smile healthier, stronger, and more attractive in Plano, TX, and many cosmetic treatments are faster and simpler than you might think!
Today, we're sharing a collection of our past dental blogs that remind you about quick cosmetic treatments that might be the perfect way to have a sparkling smile in time for the holiday season!
Be sure to check them out and see if any of them sound like the right solution for the things about your smile you've been wanting to change.
If you want to learn more about the ways we can improve your smile with cosmetic dentistry, call 1st In Smiles in Plano, TX today at 972-380-8105 or contact us online to request a consultation.
1 – Professional Teeth Whitening!
It doesn't get much easier than teeth whitening treatment when you need a fast smile improvement and a boost of confidence for an upcoming event! Read this blog about why professional treatment is the best way to go.
https://www.1stinsmiles.com/blog/professional-teeth-whitening-is-easy-and-effective-in-plano-tx/
2 – Tooth-Colored Fillings!
Sometimes, all it takes is an old, dark, unsightly dental filling to ruin an otherwise lovely smile. We can replace them with tooth-colored fillings so all your teeth match beautifully! Here's an infographic about this simple, but wonderful solution.
https://www.1stinsmiles.com/blog/why-tooth-colored-fillings-are-wonderful-infographic/
3 – Lumineers: Lots of Power With Little Fuss!
Don't assume that veneers take a lot of prep! We offer Lumineers, and in many cases, all it takes is one visit to place them over flawed, damaged teeth for a radical smile improvement! Learn more in this blog!
https://www.1stinsmiles.com/blog/reshape-your-smile-with-lumineers/
4 – Tooth Contouring & Gum Reshaping!
Maybe it's not stains or years of wear and tear that make you unhappy with your smile, but the adult teeth nature gave you. We can alter the shape of your teeth and gums to make everything look more balanced and beautiful! Read this blog to learn more about contouring and reshaping in Plano, TX!
https://www.1stinsmiles.com/blog/is-it-time-to-tell-your-smile-to-shape-up/