Skip to Content
Is It Time to Tell Your Smile to Shape Up?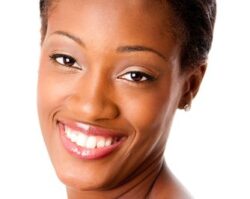 At 1st In Smiles, nothing is more important to us than our patients and their smiles.
We want your mouth to be as healthy as possible, but we also want you to be as happy as you can be with your smile.
Unfortunately, naturally "perfect" teeth are extremely rare, so many people have things that they don't like about their smiles. Thankfully, we offer cosmetic dentistry at our Plano dentist office.
Today, we want to discuss two ways we can shape your smile — tooth recontouring and gum reshaping. Both are excellent ways to fix the flaws that you see in your smile.
What Is Tooth Recontouring?
The human body is a remarkable but imperfect thing.
Those imperfections can affect us in a number of ways. One of our feet might be a little bigger than the other. Most of us don't have perfectly symmetrical faces.
So, it shouldn't be a surprise that some of us have individual teeth that don't seem to fit with the rest of our mouths.
You may have a long tooth that stands out compared to the rest of your smile, sort of like a professional basketball player might if he was walking through a crowd of people.
You also may have bumps or ridges that cause a particular tooth or teeth to appear misshapen in some way.
Recontouring is a process by which we can change the shape of your teeth. This is done by using a tiny sander to remove the extra bits of your tooth and to smooth it out so it blends in better with the rest of your smile.
What Is Gum Reshaping?
This is the process we use to help patients who have a "gummy" smile. A gummy smile is one in which a smile reveals as much or more gum tissue than it does teeth.
You may have a gummy smile for one of two reasons.
The first is because you have large gums proportionally when compared to your teeth. This can change how your lips part when you open your mouth to smile. If you have a high proportion of gum tissue, your lips may rest higher.
The result is your smile reveals a lot of your gums and a little of your teeth.
Another reason you may have a gummy smile is short teeth. "Short" teeth are more a reflection of how far your teeth emerged from your gums when they erupted. If your teeth emerge just a little, then they can appear small next to your gums.
The solution of either of these situations is similar. In these cases, we would remove a portion of your gum tissue.
For a patient with excess gum tissue, removing some of it can change the resting point of their lips, which will reveal more of their teeth and less of their gums when they smile.
For a patient with short teeth, removing gum tissue will expose more of their teeth. Their lips will part in the same position, but now less gum tissue will be in the way of their teeth.
Our office works closely with a highly skilled periodontist, so you can feel confident that your gums be in good hands if you choose a gum reshaping procedure.
How You Can Get Started
Before you commit to any cosmetic procedure, it's important that you visit our office for a consultation. We want to discuss what you like about your smile and what you would like to change.
We will answer any questions that you have about the many cosmetic services that we offer, including tooth recontouring and gum reshaping.
Depending on your desires, we may have more than one way to help you get the smile that you want to see looking back at you in the mirror. We can discuss your options to help you find the solution the will work best for you.
Cosmetic dentistry isn't just a way to improve your smile, it can be a way to improve your confidence as well. We have had several patients who were ashamed to smile before they came to see us. Today, they hold their heads high and smile freely and easily with a greater sense of self-confidence.
Schedule a Consultation
If you are interested in tooth recontouring, gum reshaping, or any kind of cosmetic dentistry, don't wait any longer. Make your appointment at 1st In Smile in Plano, TX.
Our dentist will be happy to talk to you about how we can help you feel better about your smile. You can reach us online with our contact form or you can call 972-380-8105to get started.