Skip to Content
2 Success Stories With Invisalign Orthodontic Aligners (Video)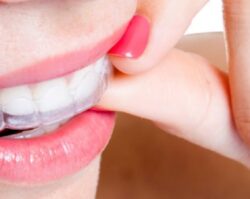 With the advantages of Invisalign orthodontic aligners, it's no wonder so many of our patients have enjoyed their experiences with this treatment that offers a comfortable and convenient alternative to braces.
We're sharing video testimonies from two of our patients: Stacey and Chuck. Both had worn braces as teens, but their teeth had moved out of place again over the years. Because of this, they were eager to avoid the inconveniences of braces.
Since she was a professional who was going on interviews during her orthodontic treatment, Stacey was especially glad to avoid the metallic appearance of braces. Chuck appreciated the ease of oral hygiene, with the ability to remove his Invisalign aligners for brushing and flossing.
Watch their videos to hear more about their positive experiences with Invisalign, then call 1st in Smiles at 972-380-8105 to schedule a consultation and see if you're a candidate for this treatment. Our Invisalign consultations are free!