Skip to Content
You'll Love Invisalign Even Before Your Treatment Ends! [Video]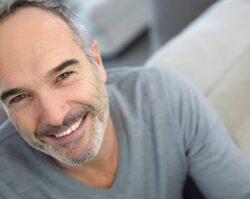 Chuck was unhappy with the overcrowding teeth that plagued his smile and self-esteem.
Because he dealt with the hassle and discomfort of standard metal braces when as a teen, he turned to Invisalign at 1st In Smiles this time around.
And he's sure glad he did!
Here's more from Chuck about his Invisalign experience and how it's helped him love his smile even though his treatment isn't over yet!
Find out if Invisalign is right for you! Call our Plano, TX dental office today at 972-380-8105 or contact us online to request a consultation.