Skip to Content
Do You Have TMJ Disorder? [Quiz]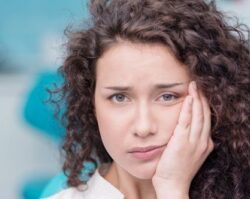 Do you suffer from constant pain and discomfort in your jaw, face, and head?
Do you hear noises when you open and close your mouth?
If you answered yes, you could have what's known as TMJ disorder, or TMD.
It's caused by misalignment in your jaw joint, and it's one of those nagging conditions that will only get worse without treatment.
We can help you find relief at 1st In Smiles!
If you'd like to know if TMJ is affecting you, take today's quiz to see if you should visit our Plano, TX dental office for treatment.
To learn more or to schedule an appointment, call 1st In Smiles today at 972-380-8105 or contact us online.