Skip to Content
Working Through Gum Disease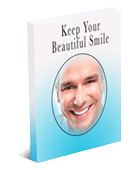 We have tons of awesome patients here at 1st In Smiles, and we do our best to stay in-tune with their dental needs, all through life.
Take Eddie for example. Eddie travels a lot for work, and with his unpredictable schedule, he sometimes goes longer than he would like to between dental exams. The last time he came in for a checkup, we noticed that his mouth exhibited signs of early-stage gum disease. That is never a good thing.
Fortunately for Eddie, it was discovered soon enough to be easily reversed. But everyone is not so lucky. That's why today, we want to talk about gum disease and how to best work through such a challenging situation.
Gum disease is an increasingly common problem. Most Americans will have experienced some level of gum disease by adulthood. That's crazy, right? Not surprisingly, the signs of gum disease will be different according to the stage you are at.
The earliest stage of gum disease is called gingivitis. This condition can produce swelling, discomfort, and bleeding, and it will only get worse.
That said, with an intensive treatment regimen and diligent efforts at home, we can successfully reverse the effects of gingivitis.
The bad news is that, gum disease often is not diagnosed until the later stages. This more severe form of gum disease is called periodontitis, or periodontal disease.
More intense pain and infected pockets around the gumline are part of the deal at this point.
This will not be fun for you. But it actually does get worse.
Periodontal disease often induces bone loss and even total tooth loss. We can assure you, it won't be pretty.
Here's the other thing: gum disease seldom stops at destroying your smile. It will wreak havoc on your general health and wellness. Studies have even linked advanced gum disease to major health concerns, such as heart disease, stroke, diabetes, cancer, kidney disease, and respiratory infections.
While it can be devastating, and ought to be avoided at all costs, gum disease is preventable, treatable, and even reversible, especially in its early stages. So, that's encouraging.
How do we deal with gum disease? At 1st In Smiles, we use the most modern dental technology, including digital X-rays and our intraoral camera, to detect gum disease so that we can treat it as early as possible.
We will do our best to ensure that your gum disease treatment is as pleasant and painless as it can be.
One of the most reliable therapies we use to treat gum disease is deep cleaning, also known as scaling and root planing. How does it work? After carefully numbing the affected area of your mouth, we'll use our instruments to clean the plaque from your teeth and tartar buildup around and under your gums (scaling) and remove rough areas where bacteria is at in the tooth root (planing), which brushing and flossing by itself is unable to do. This will get rid of the infected areas so that your gums are able to heal. With any luck, you'll be back on the good road before too long.
Sometimes deep cleaning won't sufficiently eliminate the bacteria in your roots. If that is what you are up against, we can take it deeper by using Atridox®, an antibiotic that we place directly in the infected gum pockets. The antibiotic will release slowly over a period of several days as it gets rid of your infection and heals your gums.
Rest assured, we will do whatever makes the most sense for restoring your health.
Learn More, Take Action!
If you think you might have gum disease or if you haven't seen us in a while, now is your chance to act.
Call us today at 972-380-8105 to set-up an appointment in our Plano, TX dental office!