Skip to Content
We're Feeling Festive, With 12 Days of Dentistry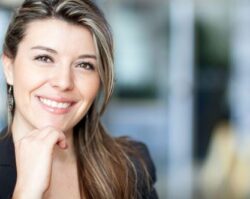 It's less than three weeks until Christmas. If you're like us, you've been humming holiday tunes for weeks now. One of our favorites is "The 12 Days of Christmas." Inspired by this song, which dates back to 18th-century England, we're inviting you to celebrate 12 days of dentistry with us.
If you'd like to fit in a dental cleaning or other service before Christmas, we can likely still fit you into our schedule! Call 1st in Smiles at 972-380-8105.
1st Day of Dentistry: $50 Credit for Referrals
We're thankful for our patients. One way we show it is with a $50 credit toward dental services if you refer a friend or family member to our practice. In fact, your pal will receive a $50 credit as well!
2nd Day of Dentistry: 2 Invisalign Success Stories
We've had lots of patients who have successfully straightened their smiles with Invisalign. In an August blog post, we shared the video stories of two of them: Chuck and Stacy. Both of them had straightened teeth with braces as teenagers but later seen their teeth move out of place. As adults, they were glad to avoid wearing braces again.
3rd Day of Dentistry: 3 Kinds of Sedation
Many dental practices offer one or maybe two types of sedation. At 1st in Smiles, you can choose from three: laughing gas, an oral sedative, or IV sedation. This ensures that you can remain anxiety-free for any procedure. There is no charge for laughing gas!
4th Day of Dentistry: Replace Teeth With an All-On-4 Procedure
If you're missing most or all of your teeth, you'll want to consider All-on-4 dental implants. With his implant expertise, Dr. Barfield can attach a complete arch of replacement teeth to just four implants in your upper jaw, your lower jaw, or both. It may even be possible for you to get your implants and your new teeth in a single appointment.
5th Day of Dentistry: Answers for 5 Common Implant Questions
Speaking of implants, because they require a significant investment many patients have questions about dental implants. We answered five common dental implant questions in a blog post from August. From cost to potential downsides, check out our answers. To find out even more, you can book a consultation with Dr. Barfield.
6th Day of Dentistry: 6 Tips for Getting Used to Invisalign
Invisalign is great for discreetly straightening smiles. Yet like anything else, it can take some getting used to. In a blog post from November, we shared six tips for adjusting to Invisalign. Still wondering if Invisalign is right for you? Schedule a free consultation with Dr. Barfield to find out.
7th Day of Dentistry: 7 Ways to Fight Dental Fear
Dental fear is no joke. It can keep you from getting the care you need to keep your smile healthy. We don't want fear to keep you from any treatment at our office, whether it's getting a dental cleaning or a dental implant procedure. We offered seven great suggestions for overcoming dental fear in an October blog post.
8th Day of Dentistry: 8 Tips for Dentures Wearers
Dentures can be a great way to replace teeth. They will, however, require some minor adjustments in your diet and other aspects of your life. We hope our eight tips for living with dentures , which we shared in October, will help you make the necessary adjustments.
9th Day of Dentistry: See What Our Patients Think
We've got way more than nine testimonials from patients for you. Check out some of them to see what our patients think of Dr. Barfield and our practice. (Watch nine if you want!)
10th Day of Dentistry: Find a Payment Plan That Works for You
The 10th day in "The 12 Days of Christmas" is 10 lords a-leaping. We know you won't feel like jumping for joy if you're worried about how to pay for your dental care. We offer many payment options, including in-house financing for more costly treatments. You can pay 50 percent upfront for your service, and then spread the remaining half over three months.
11th Day of Dentistry: Convenient Extended Hours
Scheduling is more complicated than it should be at some dental practices. Many offices are open only four days a week. Those that offer appointments five days a week are often open only a few hours on one or two of those days. Our office is open from 7 a.m. to 6 p.m. on Monday and Thursday. That's right, that's 11 hours! We're also open 7 a.m. to 5 p.m. Tuesday, Wednesday, and Friday and 7 a.m. to 2 p.m. on Saturday.
12th Day of Dentistry: A Good Night's Sleep
In the song, the final day is 12 drummers drumming. Sounds pretty loud, right? Members of your household may feel that way if your snoring makes it difficult for them to get a good night's sleep. Fortunately, we can stop snoring with a custom-made appliance. It moves your jaw into a position that keeps your airway open while you sleep, so no more snoring!
We hope you found our 12 days of dentistry useful. To ask us about anything you read or to make an appointment, call us at 972-380-8105.