Skip to Content
Give Your Loved Ones the Gift of a Great Smile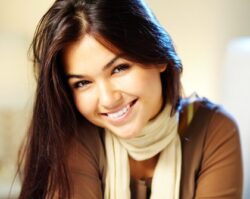 Have you seen the latest installment of the Neiman Marcus Fantasy Gifts? It's a list of gift ideas for the super-rich. From the $70,000 dog house (really!) to the champagne vending machine, they are mostly impractical gifts. Instead, how about giving your loved ones dental gifts that allow them to achieve their real-life fantasy of attaining a great smile?
Prices will vary, but we promise none of our dental gift ideas come anywhere close to a $70,000 price tag. Remember, we have a price matching policy. For more information on any of our ideas, call 1st in Smiles today at 972-380-8105. We're happy to help you put the gift of a great smile under your tree!
A White Smile Makes a Great Gift
Everyone wants a bright, white smile. Most of us would benefit from a whitening treatment, because we eat and drink substances that dull our smile. Why not give your loved one the gift of professional whitening? You can choose an in-office treatment or whitening supplies they can use at home. Either way, their smile will be beautifully bright.
Whitening is one of our most affordable cosmetic dental services. Even better, if your loved one is a patient at 1st in Smiles, they'll receive free replenishments of whitening gel as long as they maintain our suggested schedule of exams.
Certain kinds of stains won't respond well to whitening. If that's the case, your loved one would benefit from dental veneers or a dental bonding treatment. Both offer long-lasting ways to conceal the most stubborn stains.
While bonding is more affordable and can be completed in a single trip to our office, it won't last as long as veneers. With proper care, veneers should last at least a decade. In addition to staining, both treatments will also conceal chips, small gaps, and similar flaws.
Replace Missing Teeth for a Great Smile – And Terrific Gift
Missing teeth affect how your loved one's smile looks – and how it functions too. You can give them a great smile, and a better quality of life, with teeth replacements. We recommend dental implants for replacement teeth that look, feel, and function almost exactly like natural teeth. Depending on their needs, Dr. Barfield can restore implants with a crown, a bridge, or dentures.
Instead of implants, you also have the option of making it possible for your loved one to receive a conventional dental bridge or conventional dentures.
Invisalign Is a Great Gift for Teens or Adults
It's tough to purchase gifts for a teen since they are notoriously hard to please. If their teeth are crooked, we bet they'd love to get a great smile with Invisalign. Unlike metal braces, it's likely few people will even notice they are wearing Invisalign.
Plus, they can take out their Invisalign aligners for meals and to brush their teeth. It's even OK to take them out for special occasions – as long as it doesn't become a habit. For all of these reasons, Invisalign also makes a great gift for adults who want to straighten their smile.
A Sound Night's Sleep Is a Gift to Your Loved One – And to Yourself
If your loved one tosses and turns all night, chances are you don't sleep well either. A custom mouthguard can help if your loved one's sleep issues are caused by teeth grinding or by snoring. In the case of grinding, a mouthguard will prevent them from grinding their teeth, a habit that can damage their smile and cause painful TMJ problems. A snore guard will allow them to breathe more easily and sleep quietly through the night.
Ready to give your loved ones the gift of a great smile or a restful night's sleep? Call us today at 972-380-8105 to make it happen.