Skip to Content
Three Reasons to Consider Mini Dental Implants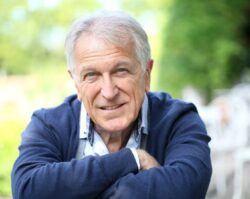 Dental implants have a lot to offer anyone who is missing teeth. That doesn't mean they are the right choice for everyone, however.
If you come to 1st In Smiles, you will have the option of dental implants or mini implants as part of your restorative dental care. Dr. Barfield, our dentist in Plano, TX, can explain the benefits of choosing either option if you schedule a consultation at our office.
We can't discuss all the differences between full-sized and mini implants in today's post. Instead, we want to present three reasons you may prefer going smaller.
To make an appointment, call 972-380-8105 or contact us online.
1. Mini Implants Can Make Your Procedure Simpler.
Dental implants have been a boon to people who are missing teeth. One reason why is because implants keep your jaw healthy and strong.
When you had all your teeth, your roots would push into your jaw when you ate. This created a stimulus for your jaw to create new tissue. The new tissue replaced old tissue was reabsorbed into your jaw. This process allowed your jaw to maintain its shape and strength.
Without teeth — or to be more specific, without roots — your jawbone does not get the signal to make more tissue. As old tissue is reabsorbed, your jaw will begin to shrink if there is nothing to replace it.
Dental implants keep your jaw healthy by replacing your roots and providing the needed stimulation. That is if you still have enough bone left to support your implants. Dental implants can help you maintain your jaw, but it can't cause your jaw to replace bone that has been lost.
In this situation, you have two options.
First, you can have a bone graft. This is a procedure in which bone tissue is transplanted into your mouth at your jaw. As you heal, the existing bone and the transplanted bone bond together. Months later, you should be able to get full-sized dental implants.
Second, you can get mini implants at 1st In Smiles. The reason mini implants are mini is because they have a smaller diameter than full-sized implants.
Getting mini implants can save you from needing a bone graft and allow you to start enjoying the benefits of tooth replacement sooner.
Contact us today if you would like to learn more.
2. Mini Implants Can Save You Money.
Some decisions are practical. We understand this. That's why we offer multiple services that provide similar benefits.
Mini implants are another example of this.
If you have the option of getting full-sized implants or mini implants, you may decide that you prefer going small for the financial savings.
A larger implant does provide other benefits, and Dr. Barfield will gladly discuss those with you during your consultation. But it's also true that getting mini implants does provide a less expensive alternative in many instances.
To learn more about dental implants and mini implants, call 972-380-8105 to set up a consultation.
3. You Can Heal Faster After Getting Mini Implants.
This makes sense from a medical standpoint. The procedure to place implants is a kind of surgery.
By placing dental implants in your jaw, we have to disrupt your gum tissue and your jawbone. That's true regardless of the type of implants.
It's also true that that size of the implants affects how long it takes to heal. Simply put, full-sized implants affect a larger area of your mouth that mini implants do. As a result, you can heal more quickly from a mini implant placement than you would from a full-sized implant placement.
What Can Mini Implants Do?
The bottom line is that mini implants can be used for all the same reasons as full-size dental implants.
A mini implant can support a dental crown if you need to replace a single tooth.
Two or more mini implants can be used to support a dental bridge if you need to replace multiple teeth.
And a series of mini implants can be used for implant-supported dentures if you need to replace a whole row of teeth.
Ready to Learn More
Teeth replacement is a big decision. You should not rush it.
Your first step should be scheduling a consultation at 1st In Smiles if you live in or near Plano. Our dentist can answer your questions about your options so you can choose the right tooth replacement for you.
Call 972-380-8105 or fill out our online contact form to make your appointment.