Skip to Content
We Welcome Patients of All Ages at Our Family Dental Practice [Video]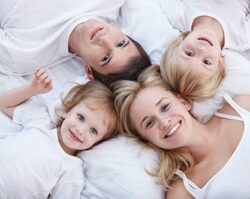 There's nothing better than seeing your children smile. The team at 1st In Smiles want your loved to keep smiling, too, which is why family dentistry is part of the foundation of our practice.
Through preventive care, our dental professional can help you prevent and fight tooth decay, cavities, and gum disease. Our other services assure that we can meet your family's changing needs as everyone gets older, too.
Call our dentist office in Plano, TX, if you would like to make an appointment, 972-380-8105. You also can contact us online.