Skip to Content
This Patient Didn't Want "Tinsel Teeth," So He Chose Invisalign! [Video]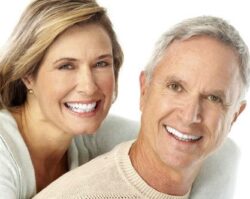 One of the reasons people can be so overwhelmed and indecisive about something is because they don't have enough information.
That's something Chuck struggled with when he was trying to decide which orthodontic treatment was right for him.
But as you'll hear in today's video, Chuck was able to make a well-informed decision with our help. He talks about avoiding what he calls "tinsel teeth" and opting for Invisalign instead!
To find out which orthodontic option suits you best, call 1st In Smiles in Plano, TX today at 972-380-8105 or contact us online.