Skip to Content
We Made a Root Canal Easy for This Patient! [Video]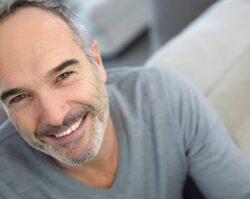 You can probably think of several words to describe a root canal.
And we're guessing "easy" wouldn't be one of them.
But that's exactly how our patient, Joe, would describe his root canal experience with our team at 1st In Smiles!
He has some explaining to do!
In today's video, Joe tells you why the only dreadful thing about root canals in our Plano, TX practice is the pain you're feeling before you arrive.
Let us help you find relief from your painful dental problem with stress-free root canal treatment.
Call 1st In Smiles in Plano, TX today at 972-380-8105 or contact us online to request an appointment.