Skip to Content
Tips for Maximizing Your Dental Insurance Benefits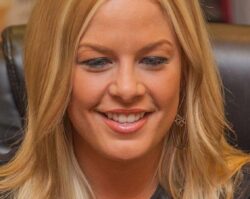 If your employer gave you a gift card, you'd likely be thrilled to enjoy a restaurant meal or shopping trip at their expense. It's doubtful you'd put it away and forget about it. Yet that's essentially what you are doing if you aren't taking full advantage of your dental insurance benefits.
Dental insurance is a valuable benefit, one that many of us obtain through our employers. In most cases twice-a-year dental cleanings are fully covered, along with many other preventive services. Like other kinds of health insurance, the idea is that regular checkups help keep you in great shape and prevent you from developing problems that will cost more to treat later.
If you haven't scheduled dental exams and cleanings for you and/or other family members yet, there's still time. Call 1st in Smiles at 972-380-8105 to book your appointments. It's especially easy to get in your exams with our convenient extended hours. We're open from 7 a.m. to 6 p.m. three days a week. Unlike most dentists, we're even in our Plano, TX office on Saturdays.
We've provided some other tips for maximizing your dental insurance benefits. If you've got any questions about your insurance or anything else, just give us a call. We're happy to help!
Consider Which Dental Insurance Plan Is Best for Your Needs
Consider which kind of dental insurance will best fit your family's needs. Among the factors you'll want to consider:
What is the maximum annual limit for benefits you can receive?
Which treatments are covered?
Will you need to pay an out-of-pocket deductible for services? If so, how much?
Is there a waiting period before you can get coverage for certain procedures?
Can you visit out-of-network dentists? How will that affect your costs?
Mind Your Maximum Dental Insurance Benefits
Most dental insurance plans cap the amount you can receive in a single year. The amount is typically between $1,000 and $2,000. Providers often pay in full for your exams and other preventive care. You'll be expected to pay a percentage of the costs for other services. We're happy to work with you to spread out your non-emergency dental services so you don't exceed your maximum benefits. If you need two crowns, for example, you can get one in late 2018 and wait until early 2019 to get the second one.
Do Some Price Shopping
Prices for dental services will vary from dentist to dentist. In order not to exceed your annual maximum benefits, you may want to check the cost of services at several dental practices – especially if you're getting a procedure like a root canal. If you've gotten an estimate of costs from another dentist that you don't feel comfortable with, Dr. Rick Barfield provides free second opinions.
You should also discuss all of your options with your dentist so you can pick the one that makes the most sense for your budget. Prices for a dental crown will vary quite a bit, for example, depending on the material used for the crown. FairHealthConsumer.org offers a good tool for getting an idea of typical costs in your area.
What if You Don't Have Dental Insurance?
If you don't have dental insurance or you're looking at significant out-of-pocket expense for needed procedures, we do offer other payment options. You might want to take advantage of our in-office financing plan. You'll pay 50 percent of a procedure's cost up front, and can then spread out payments for the remaining half over the next three months.
We are also registered as a provider for CareCredit, which offers 12-month, no-interest financing and long-term, low-interest financing plans to help you pay for your dental care. No down payment is required, and there are no added fees.
If you have any questions about our in-office financing plan or CareCredit, just ask!