Skip to Content
Smile Club vs. Invisalign: What You Need to Know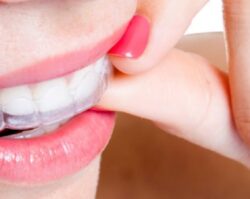 If you've seen Smile Direct Club's websites or ads, it all sounds pretty appealing. It offers a system of clear orthodontic aligners, similar to Invisalign, at a much lower cost. According to the site: "We work directly with customers, avoiding costly office visits and shipping aligners straight to your door." But before you jump at their offer, you should familiarize yourself with Smile Direct Club vs. Invisalign.
You may be suspicious of our opinion of Smile Direct Club (SDC), of course. That makes sense, since we are an Invisalign provider. However, we aren't the only ones with serious misgivings about SDC's products.
We urge you to check out an analysis authored by Hindenburg Research, a company that produces financial research for potential investors. It took a deep dive into SDC, basing its research on SDC's SEC filings, court filings, and a visit to one of the company's Smile Shop located in New York City. The research firm also interviewed:
Former employees
Customers
Competitors
Dentists and orthodontists
We're sharing highlights of their research with you here, though you may want to read the entire article yourself. Hindenburg Research's overriding conclusion:
"SmileDirectClub is a company that's existence seems largely predicated on its ability to provide customers a lower-cost clear aligner treatment that meets the level of care of traditional orthodontics. Our investigation discovered evidence suggesting its level of care is not even close to the standard. We believe that SmileDirectClub is putting customer safety at risk, potentially practicing medicine without proper licensing, and could end up as one of the worst consumer blowback stories in recent memory."
DIY Dentistry Isn't a Good Idea
SDC presents the lack of regular visits to a dentist during treatment with aligners as a big positive. But Hindenburg Research doesn't see it that way – and neither do we. Hindenburg sees the lack of direct contact with a dentist as "dangerous corner-cutting."
It highlights several state lawsuits, including suits in Alabama and Georgia, that say taking the dentist out of the process puts the public at risk. SDC's contention is that the lawsuits are nothing more than pushback from dentists who feel threatened by its "disruptive" business model.
However it's harder to discount the large number of consumer complaints against SDC. As Hindenburg notes, the Better Business Bureau website has more than 1,200 customer complaints for SDC – which seems like a lot for a company that has only been doing business since 2014. It also found a high number of complaints by looking at Facebook groups and review websites.
Smile Direct Club vs. Invisalign: The Exam
No orthodontic treatment should skip a thorough exam by a dentist. Dr. Barfield examines you with high-tech equipment like digital X-rays and an intraoral camera, to get a detailed picture of your overall oral health as well as the orthodontic issues you'd like to address. In contrast, Hindenburg researchers documented their experience at one of SDC's Smile Shops.
No dentist was at the shop. The researcher simply answered 16 yes-or-no questions on an iPad including "have you noticed any loosening of your teeth" and "do you have untreated periodontal disease?" The second example, in particular, is a red flag. In our experience, few patients would be able to determine if they had periodontal disease. Not without an exam by a dentist, anyway – which is what SDC is eager to help its customers avoid.
A former manager of a Smile Shop told the researcher that a single orthodontist was reviewing 75-100 potential customers every day for the company, using information sent to his phone. The orthodontist would visit the shop periodically for staff training, but the bulk of his contact w/ SDC came through fast digital reviews of customer information. According to the manager, the orthodontist approved roughly 80 percent of the cases he was asked to evaluate.
The research also highlights anonymous reviews left by employees on Glassdoor. According to these reviews, SDC sales agents are expected to close sales on at least 70 percent of their customer appointments. The reviews mention customers that end up with misaligned bites and other orthodontic problems more serious than those they wanted to correct.
Smile Direct Club vs. Invisalign: Dental Impressions
Another key part of the Invisalign treatment process – or any other orthodontic treatment by a dentist – is dental impressions. Taking impressions of your teeth may seem simple. But trust us, it's not as easy as it seems. Even professionals sometimes need a redo. The Hindenburg report details the experience of a potential SDC client who got the mold used for impressions stuck on a bracket in his mouth and ended up having to hack apart the mold with tools to remove it.
Lack of Oversight Is a Problem
On your first visit with Dr. Barfield he'll ensure your Invisalign aligners fit properly, make sure you understand how treatment works, and answer all of your questions. You'll check in with him every six weeks or so. During those visits, he'll check to see that your treatment is going according to plan. If not, he'll make adjustments.
In addition, he can help you with discomfort by, for example, smoothing any rough edges on your aligners. The Hindenburg research includes screenshots on internet forums where SDC users are discussing making adjustments to their aligners with electric nail files. Needless to say, we don't think that is a good idea!
The decision is ultimately yours, and SDC may work for some people. Yet like Hindenburg Research, we would never in good conscience recommend it. Their article cautions folks against investing in SDC stock. We think the article is also a good illustration of why Invisalign is worth the added investment in your smile.
Dr. Barfield will ensure Invisalign is the right treatment for your smile and take the time to answer all of your questions – including the differences between Invisalign vs. Smile Direct Club – during a free consultation. Call 972-380-8105 to schedule one.