Skip to Content
Let Us Help Get Your Child's Smile in Shape for Back to School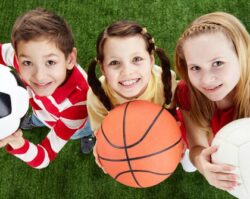 No one knows exactly what the coming school year will look like. Your child may learn at home as well as at school. No matter where or how they are attending school, though, it makes sense to get your child's smile in shape before their classes start.
With homework and school activities – both online and in the physical world – you will have less time to get dental exams and cleanings on the calendar for your kids. Do yourself a favor and get these important services out of the way now.
It's easy to schedule appointments at our office, with hours as early as 7 a.m. and as late as 6 p.m. Unlike most dentists, we even offer Saturday appointments! Call us today at 972-380-8105 to visit our Plano, TX office.
It's also a good time to consider referring your friends to our office. If you do, you'll receive a $50 credit toward future dental care!