Skip to Content
Invisalign Can Deliver a Better Smile Without Metal Wires and Brackets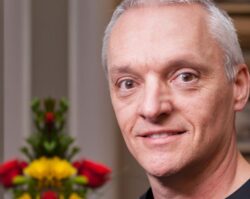 Hello and welcome to our dentistry blog. If you are unhappy about the health or appearance of your smile, our team can help you find a workable solution for improving your situation.
We have helped so many individuals just like you. In fact, one regular patient of ours, named Davis, comes to mind.
During his latest exam with our team, Davis confessed embarrassment over the condition of his teeth. Primarily, he said, he was worried about the odd gaps and crookedness that marred his smile. He had apparently been ashamed of these things for much of his life.
We empathized with Davis' plight. After all, your smile is the first thing that most people notice about you. It makes it hard when you are ashamed of it. Anyway, after a brief consultation regarding adult orthodontics, we determined that he was a good candidate for Invisalign "clear braces."
Invisalign seemed like a good solution for Davis because he was not interested in wearing metal brackets and wires for 2-3 years. The thought of having that kind of gear installed indefinitely was disheartening. As much as he wanted to improve his look and boost his oral health, confidence, and the like, it just wasn't worth the hassles he imagined he would have to endure.
He didn't look forward to monthly in-office adjustments, the special tools required for cleaning, the dietary restrictions, and the unwanted negative attention it would draw to his mouth. But that is not the way we do things anymore.
Davis was ecstatic when we told him that we could quickly fix his dental issues in a much more pleasant manner than they way such problems used to be handled.
Invisalign has many big advantages for grown-up orthodontic patients. Davis appreciated that the process would involve clear plastic aligners rather than stark metal wires and brackets.
He was impressed that the aligners can be switched out every two weeks at home, eliminating the need for monthly visits to the orthodontist.
And Davis was astonished that the gear didn't have to stay in his mouth 24/7 in order for the treatment to stay on-track.
The fact that the Invisalign aligners can be removed meant that he wouldn't have to give up the foods he loved. And he wouldn't need any tools to clean the equipment.
In general, Davis discovered that his Invisalign treatment was extremely comfortable. There weren't any mouth sores and he didn't have to worry about bleeding.
The best thing was that none of his peers and coworkers ever realized that he was in the midst of orthodontic treatment. When the process was completed in 12 months, Davis was elated about the end-results.
We are happy that Davis' story ended well. And we are confident that such a solution could work for you, too.
If you are in reasonably good health, and your orthodontic issues are not severe, we would love to invite you in for an adult orthodontics consultation in our Plano, Texas office.
Contact us now to get things started!