Skip to Content
5 Ways to Improve Your Smile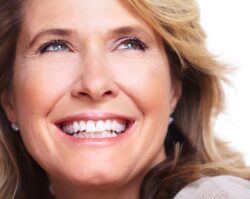 When meeting someone for the first time, your natural impulse is to smile. You may fight that impulse, though, if you're unhappy with how your smile looks. You'll never get a second chance to make a first impression, so let us help you improve your smile!
At our Plano, TX office, we can help you with:
Straightening a Crooked Smile – Bothered by crooked teeth but don't want to wear metal braces to correct them? With Invisalign, you don't have to! The clear aligners barely show in your smile, plus you can remove them for meals and oral hygiene. Most patients also complete Invisalign treatment in less time than with braces.
Covering Up Flaws – Lumineers veneers are a great way to conceal imperfections like chips, gaps, stains, and misshapen teeth. Unlike most veneers, Dr. Barfield can usually place them on your teeth in a single visit.
Replacing Missing Teeth – Dr. Barfield offers many kinds of dental implant treatments, including some where you can receive implants and new teeth in one appointment. Unlike other kinds of replacement teeth, implants prevent bone loss in your jaw. If you don't want implants, you can select dental bridges or dentures instead.
Adding Shine to Your Smile – Whitening treatments take your smile from dull to dazzling. You can receive a treatment in our office or choose at-home whitening. Ask about our Whitening for Life program. You'll receive free whitening trays and regular replenishments of professional-strength gel as long as you maintain our suggested schedule of exams.
Changing the Shape of Teeth or Gums – Dr. Barfield can remove minor chips or make slight adjustments to oddly shaped or uneven teeth. He can also remove excess gum tissue so your smile doesn't look too "gummy."
If you're ready to improve your smile, call 1st in Smiles today at 972-380-8105. Second opinions are free, and so are Invisalign consultations!