Skip to Content
Make the Most of Your Smile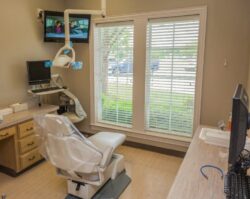 Hello there! Thanks for checking out the 1st In Smiles blog! We are happy you found us online!
Are you…
…interested in avoiding decay?
…afraid of gum disease?
…ready to optimize the health of your smile?
…searching for a dentist in Plano, TX who is up to the task of protecting your mouth?
Then you have come to the right place! As your partner for oral health, we will plug you into our comprehensive program of hygiene habits, in-office cleanings and exams, as well as educational opportunities (like this blog post).
To that end, we have assembled some helpful tips for protecting your teeth. And we look forward to seeing you in our office.
Hydrate Yourself
Staying well-hydrated is important. In fact, one of the reasons drinking soda is so bad for you is simply that it is not water.
Water is good at warding off tooth decay, and drinking it can actually reverse the negative effects of other foods and beverages.
Beyond that, water washes food particles and sugar out of your mouth, while neutralizing acid and fighting bacteria. It keeps your body hydrated so you can produce plenty of saliva, which also helps keep your mouth healthy.
Stay Away From Bad Combinations
It is no surprise that sugar is not good for your teeth. This is because it feeds the bacteria that causes cavities. The dangers of food-based acids have also been known for a while now.
That said, you may not know that one of the most dangerous things you can expose your teeth to is sugar and acids combined. You can frequently find sugar and acid bundled together in a lot of otherwise healthy foods, like fruits.
Chewable Vitamins Are Bad For Your Smile
It's great that chewable vitamins make it easier for you to get the nutrients you need. The problem with gummies lies in the fact that they are often flavored with sugar and they are especially dangerous for your teeth because they are so sticky.
If you could benefit from chewable vitamins, it will be fine if you always make sure to follow them up with a generous helping of water. As we have shown, water is great at washing away the things that threaten your smile.
Keep Up With Your Dental Appointments
Just remember that, even though cavities are a big problem, they are also 100% preventable. That's why our team at 1st In Smiles is committed to decay prevention and we provide many options for keeping your mouth free of decay.
Brushing and flossing your teeth every day will go a long way towards preventing cavities. But there is much more that needs to be done.
As it happens, many folks don't pick up on visual cues or feel anything odd in the early stages of tooth decay, so they don't even realize that their teeth are at risk.
Fortunately, dental checkups in our office will allow us to stay on top of any emerging causes for concern. And if need be, we can treat your small issues before they turn into big problems.
Take the Next Step!
Contact us now to schedule your next appointment in Plano, TX.