Skip to Content
Get a Whiter Smile in Time for Spring in Plano, Texas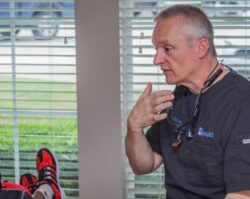 Welcome to the 1st In Smiles blog! We are so glad that you found our online home. And we can't wait to get to know you in-person. So, what brings you to our site today?
Are you…
…tired of the stains and discoloration on your teeth?
…too embarrassed to laugh?
…hoping to get a brighter, whiter smile in time for Spring?
…looking for a dentist in Plano, Texas who can get the job done?
Then there's no need to look any further! At 1st In Smiles, we can quickly brighten your world, and provide you with a smile you'll be proud to flash.
In fact, according to your needs and your budget, we can set you up with one of our two great teeth whitening solutions: Opalescence in-office whitening or our at-home whitening trays. Either way, your teeth whitening procedure will be safe, dependable, and effective. With us on your side, you will quickly receive the results you are looking for!
Professional Teeth Whitening in Plano, TX
How did you find yourself in such an embarrassing situation? There are many contributing factors! Did you know that just getting older will darken your teeth? And your daily dose of coffee isn't helping matters. Other things such as chocolate, red wine, soda, richly colored foods, and certain medications can also cause discoloration. Whatever the cause, there's no need to let your yellow teeth ruin your social life.
1st In Smiles understands that teeth whitening is not a one-size-fits-all situation. That's why we customize your whitening routine to insure that you'll get the brightest and smile with the least sensitivity, all achieved under the supervision of an experienced cosmetic dentist.
And we only use the highest quality materials to get the job done. Opalescence is a trusted whitening system that relies on advanced technology to give you the best results possible.
In-Office Opalescence Teeth Whitening
Your Plano, TX dentist knows your teeth better than anyone else. That's why letting a professional whiten your teeth in our office is the easiest route to a brighter smile.
As we mentioned, at 1st In Smiles, we use Opalescence whitening products in conjunction with ultraviolet light to achieve your whitest possible shade in just about an hour of your day.
Our in-office whitening protects your sensitive gums, too, so you'll experience little or no irritation. We'll also give you some take-home trays so that you can maintain your stunning new smile with touch-ups at home, as needed.
Opalescence Teeth Whitening Take-Home Trays
It's always nice to have options, right? So, if you'd rather whiten your teeth around your own timetable or need to opt for a somewhat less expensive solution, we offer Opalescence at-home teeth whitening trays in two different strengths. This take-home tooth whitening option is very safe and effective.
To kickstart the process, we'll take a mold of your teeth and use it to make custom bleaching trays that fit your unique teeth perfectly. Then 1-2 days later, your trays, bleaching gel, and instructions will be ready for you to take home. You'll simply wear the trays on your teeth for a few hours each day. After several consecutive days of use, you'll notice dramatic results in your smile!
Schedule Your Whitening Appointment Today!
We hope you will be inspired to take the next step towards a brighter smile in time for spring! You know you deserve it!
If you are interested in learning more about our our professional teeth whitening, call us at 972-380-8105 or fill out our online form to set up a teeth whitening consultation.
Just so you know, 1st In Smiles has a special whitening for life program to thank you for being our patient! So, be sure to ask about it when you call!