Skip to Content
Get a Straighter Smile With Invisalign® [Video]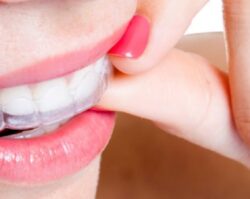 As Carolynn got older, she noticed that her lower teeth were collapsing in on one another.
So, she asked Dr. Barfield about Invisalign®, a discreet way to get a straighter smile. Now, she's excited to get her smile back!
Watch this video to learn more about Carolynn's experience at 1st In Smiles in Plano, TX. Then, experience our high-quality, patient-centered care for yourself! Give us a call at 972-380-8105 to schedule an appointment.