Skip to Content
Do You Need Teeth Grinding Treatment? (Quiz)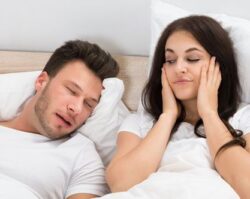 Teeth grinding is a habit that many people tolerate because they think it's nothing more than an annoyance. Yet it can do some serious damage to your tooth enamel. We've seen everything from teeth worn down by grinding to chips to damaged fillings. In severe cases, it's even possible to break teeth.
Fortunately, it's easy to prevent this kind of damage with teeth grinding treatment. Take this quiz to see if you have a teeth-grinding problem. If so, we can treat it with a custom-made mouthguard that you wear while sleeping. It will keep you from grinding teeth and also relieve tension on your jaw that can cause problems like headaches.
Call 1st in Smiles at 972-380-8105 for help with a teeth grinding problem.