Skip to Content
Joe Appreciates Friendly Family Dental Care (Video)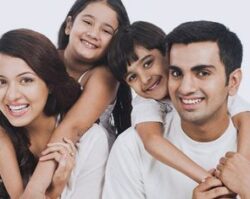 At 1st in Smiles, many of our patients have been seeing Dr. Rick Barfield for years and now bring their children to see him as well. Like Joe, a patient seen in this video, they appreciate the friendly family dental care they receive.
Joe, a patient for 15 years, overcame a "dread" of going to the dentist with the help of our team. He appreciates how we make every procedure comfortable, even a root canal that he calls "an easy process." His wife and his 9-year-old are patients at 1st in Smiles too. While they considered taking their son to a pediatric dentist, they trusted our practice with their family dental care instead.
Family-friendly features at 1st in Smiles include early morning and late evening appointments, free Invisalign consultations, a price-matching policy that saves you money, and three kinds of sedation, including a method that even young children can receive. We also offer FREE introductory visits for young children!
Call 972-380-8105 to make appointments for your family.