Skip to Content
Dental Implants Give Our Patient a Younger-Looking Smile (Video)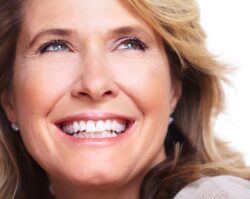 It really is possible to turn back the clock on your smile, giving it the appearance and function you enjoyed when younger. That's the experience of Cindi, one of our patients who has a younger-looking smile thanks to her dental implants from 1st in Smiles.
Watch our video to hear Cindi describe how Implants restored her smile to how it looked and felt when she was 20. Cindi has been a patient of ours for more than 18 years! We're pleased she has trusted us with her smile for so long.
To see if teeth implants are right for you, call 1st in Smiles at 972-380-8105.