Skip to Content
Discover the Fastest Ways to a Whiter Smile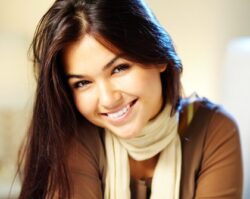 Some cosmetic dental improvements take time. While Invisalign works quicker than braces, for example, you may still spend a year or so in the aligners to straighten your smile.
Still there are treatments that can give you a great-looking smile in a hurry. You can get a whiter smile in only about an hour, with a teeth whitening treatment in our Plano, TX office. It's perfect for when you've received a last-minute invite to an occasion like a wedding or a party.
To schedule your teeth whitening treatment, call 1st in Smiles at 972-380-8105.
It's Easy to Get a Whiter Smile in an Hour
Our in-house whitening treatment from respected brand Opalescence will get your teeth brighter than the products sold at drugstores because it has a higher percentage of whitening ingredients. To prevent irritation, we'll cover your tooth roots and gums with a protective barrier and use a device called a retractor that keeps your lips and cheeks away from the powerful gel. You can just sit back and listen to music or watch TV while we do all of the work for you!
We can also supply you with gel and custom-made whitening trays you can use at home to maintain your whiter smile. The home whitening treatment is available in two strengths and will brighten your smile when used over several consecutive days. In fact, you're eligible to receive free whitening trays and a regular supply of gel with our special Whitening for Life offer, as long as you see us on our recommended schedule for dental exams.
Maintain a Whiter Smile With Good Oral Hygiene
To keep your whiter smile, you'll want to practice good oral hygiene:
Brush and floss your teeth every day.
Visit us at least twice a year for professional dental cleanings.
Tobacco stains teeth, so quit smoking.
Many beverages like red wine, tea, and coffee also stain. Rinse your mouth out with water after consuming these drinks.
Enjoy the Appearance of a Whiter Smile in Just Minutes
You can give your smile a whiter appearance in just minutes, using some simple tricks with contrast. Your teeth won't reallybe whiter, though; they'll just look that way.
Lipstick is a quick fix for a whiter smile, if you choose the right shade. Counteract a gray tone in teeth with lipstick that has copper or bronze undertones. For teeth that look yellow, use lipstick with blue or purple undertones, such as berry, plum, or true reds.
Applying a bronzer or self-tanner is another way to create contrast and brighten your smile. A natural tan works too, if you're lucky enough to spend some time in the sun. Even wearing dark colors near your face can help, especially if you want a whiter smile in photos.
Get a Permanently White Smile With Crowns or Veneers
For a whiter smile that will last many years with no touch-up treatments needed, you can get dental veneers or dental crowns. One of them is likely your best option for severe and/or stubborn staining that doesn't respond well to whitening. Veneers cover only the front surfaces of teeth, while crowns completely cover the entire tooth.
Both custom-made restorations will resist staining and should last at least a decade with proper care. While they are more expensive than whitening treatments, they can cover other smile flaws like chips, gaps, and worn-down teeth.
Dr. Rick Barfield will be happy to discuss all your options for a whiter smile with you, so you can choose the one that is best for you. Call us today at 972-380-8105.