Skip to Content
Dental Health Tips From 1st in Smiles of Plano, TX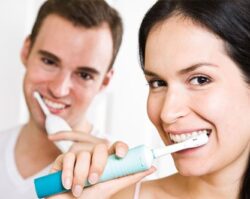 Hello there! Thanks for visiting the 1st In Smiles blog! We are so glad you found us online!
Are you…
…interested in preventing cavities?
…afraid of periodontal disease?
…ready to maximize the health and appearance of your smile?
…looking for a dentist in Plano, TX who you can trust to be your partner?
Then there's no need to look any further! Around here, we invest in our people and in the latest technology, so we always have the tools and training needed to deliver top-notch preventive dentistry care for you and your family.
In fact, we have a comprehensive program of home hygiene habits, in-office checkups, and continuing education (like the blog you are reading right now). With that in-mind, we have compiled some useful tips to pass along for protecting your teeth. We hope you will benefit from these ideas and we hope that you will visit us in-person soon as a next step.
Drink Lots of Water
There is probably nothing as important for your overall health as staying well-hydrated. Did you know that one of the reasons drinking soda is so bad for you is just that it is not water? Yep!
Regular old water is effective at fighting the various causes of tooth decay, and drinking it can actually reverse the negative effects of other foods and beverages.
Plus, water washes food debris and sugar out of your mouth, while neutralizing acid and fighting bacteria. It keeps your body hydrated so you can produce plenty of saliva, which also helps keep your mouth healthy.
And in most places, when you drink tap water, you are getting an extra dose of fluoride!
Let's drink to that!
Avoid Unhealthy Combos
It is always good to be mindful of what you are putting into your body and the effects that such things will have.
Did the Valentine's Day treats come out this month? Hopefully you gave your teeth some extra love afterwards. We've all been taught how bad sugar is for your teeth. This is because it feeds the bacteria that causes tooth decay. The dangers of food-based acids have also been known for a while now.
Still, you may not know that one of the most dangerous things you can expose your teeth to is sugar and acids combined.
The crazy thing is that you can commonly find sugar and acid bundled together in a lot of otherwise healthy foods, like fruits.
We wouldn't want you to go swearing off fruit or anything, we just want you to know the risks to your teeth. And, again, you will need to be extra careful in your home hygiene practices if you swallow anything containing a sugar/acid combo. OK? Great!
Stay Away From Chewable Vitamins
We really aren't trying to take away your fun! This is another tricky tip since we wouldn't want you to ignore the things your body needs. The big thing to take to heart is that what is good for your overall health, isn't always good for your teeth. Vitamin supplements can actually be very beneficial to your overall wellness, including your oral health. Just be careful about how you consume your vitamins.
Vitamin gummies have become an increasingly popular form of supplement because so many folks have trouble swallowing pills. It's nice that chewable vitamins make it easier for you to get the nutrients you need. The trouble with gummies lies in the fact that they are often flavored with sugar and they are especially dangerous for your teeth because they are so sticky.
Don't worry, if you do need to take chewable vitamins, it will be alright if you always make sure to follow them up with a generous helping of water. As we already demonstrated, water is great at washing away the things that threaten your smile.
Visit Your Plano, TX Dentist Often
The thing to keep in mind is that, even though tooth decay is a widespread problem, it's also preventable. 1st In Smiles is dedicated to decay prevention and our team offers several ways to help keep your mouth cavity-free.
You might think that brushing and flossing your teeth every day is all that it takes to prevent cavities. While that will go a long way for preserving your health, those things are only the beginning.
You see, most people don't notice and visual cues or feel anything odd in the early stages of tooth decay, so they don't even realize that their teeth are under attack!
That's why it's so important not to miss your regular dental checkups at our office, where we'll examine your mouth for signs of tooth decay and other irregularities, clean your teeth, and offer you the opportunity to receive sealants, fluoride, treatments, and other methods of expanded protection.
Learn More, Get Started Now!
We hope you have been inspired to stay on top of your oral health! Contact us today to schedule your next appointment in Plano, TX.