Skip to Content
Root Canals Are Nothing to Fear at 1st in Smiles!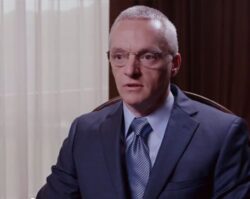 Welcome to the 1st In Smiles blog!
We are happy that you dropped by. Hopefully you will find all the educational information you are looking for, as well as the courage to take the next step towards a healthier smile.
You might be surprised by all that we can do to keep your mouth clean and your smile looking great. Even when things have gone awry, we can help quickly reboot your oral health.
Are you currently…
…bothered by the situation in your mouth?
…eager to restore the health of your smile?
…scared that you might need a root canal?
…looking for a gentle dentist in Plano, TX who can get you back on-track?
Then we can help! We understand how overwhelming it can be to confront the reality of your oral health needs.
But we promise to make it easy for you, if you'll just give us a chance to earn your trust.
We make restorative dentistry as pleasant and and painless as possible. And that applies to for root canals too!
The Root of the Problem
People have been conditioned to loathe root canals. Even if you don't normally experience dental anxiety, the thought of having a root canal is enough to create some fear and apprehension. This is unfortunate to say the least!
That is why we'd like to set the record straight about what root canals can do for you, and also explain how we deal with them here at 1st In Smiles.
Root canals are always performed for your benefit. These procedures save countless numbers of teeth every year. They are a good thing for you, whether you realize it or not.
The good news is that root canals have a high success rate, especially when you maintain good oral hygiene at home and come in for your regular cleanings.
1st In Smiles is more than confident in our abilities for performing this treatment successfully, so we even offer a warranty that covers any problems not caused by lack of proper care. When you schedule your root canal appointment, be sure to ask us about our warranty policy.
Reasons for Root Canals
When would you find yourself in need of a root canal treatment from 1st In Smiles?
Consider this: your teeth are made up of multiple tissues. And despite the fact that the enamel of your teeth is the hardest substance in your body, it, also, can wear and tear when exposed to harmful acids and plaque. This is why your preventive efforts at home are so crucial and your dental exams in our office are non-negotiable!
The basic role of enamel is to protect the dentin and the dental pulp, which contains the blood vessels and nerves. If the dental pulp of your tooth ever becomes infected or inflamed, you will have some real trouble to work through. And that's when it is time to think about having a root canal treatment.
Truth be told, it is all too common for deep cavities to lead to root canals. That said, it's also possible that dental pulp can become inflamed due to trauma. Even if a tooth has had no tooth decay, trauma can irritate the dental pulp, causing it to inflame. All of us are susceptible to the sort of accidents that could lead to the need for a root canal. Do you own a car? Work outside of the home? Have kids? Then you get the idea!
You need to remember that whenever an infection has attacked the inner tooth, it's going to be necessary for you to seek immediate attention, because the infection can easily spread to nearby teeth. That, as you can imagine, won't be good news for you.
No two cases are exactly the same. Some patients report extreme dental pain when they have an infection or abscess, but it's entirely possible that you could have a serious problem in your dental pulp without any pain or discomfort whatsoever. The way to best remove this kind of infection and restore function to your mouth is with a root canal.So, there you have it!
We Can Improve the Health of Your Smile
Hopefully you can see why root canals are important procedures. When we perform a root canal, we'll remove this damaged portion of your tooth, which includes the nerves, tissues, and blood vessels. This prevents us from having to pull your tooth.
When we remove the pulp during your root canal, it takes along with it the nerve, blood, and nutrient supply to your tooth. This will cause your tooth to become brittle and prone to fracturing. To prevent your tooth from further damage, we can restore it with a custom-made full crown.
If you are still anxious, don't worry!
We provide comfortable sedation options for patients with dental fear or anxiety. Using oral conscious sedation, you don't have to experience the sights, sounds, and smells of the procedure.
With any luck you might forget why you were ever afraid of root canals to begin with!
The other thing to consider is that, at 1st In Smiles, we use the most current dental technology in order to provide our patients with root canals that are easy enough to endure.
Take Back Your Health Today!
We hope that you have been inspired by today's blog post to restore the health of your smile!
Root canals are nothing to fear at 1st In Smiles of Plano, TX! They're painless, routine treatments that can save your tooth from extraction.
To find out more about how root canals can help, call us today at at 972-380-8105 or simply contact us online to get started.