Skip to Content
What Is a Dental Assistant? [Infographic]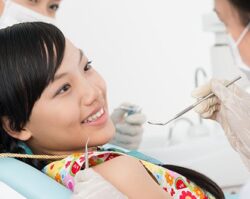 This week is Dental Assistants Recognition Week, and at 1st In Smiles — and in offices all over the country — dental assistants are vital to our ability to provide excellent patient care. We wouldn't be able to do it without them!
Our Plano, TX office is fortunate to have such skilled dental assistants performing many of the tasks necessary to the success of the practice. When you come in for X-rays, have questions about certain dental procedures, or talk with a staff member about your medical history, you're most likely interacting with one of our dental assistants.
Check out this infographic to learn more about the role of dental assistants. Then, come experience the expert care our entire team provides! Call us at 972-380-8105 to schedule an appointment.