Skip to Content
To Rebuild Your Smile, Learn What Dental Implants Can Do (Video)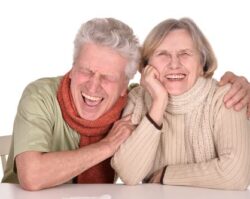 How your teeth look can affect how you smile — or even if you smile at all.
One of our patients, Cindi, discusses this in the video below. Over the years, she noticed that her teeth had become chipped and stained. We can assure you, that's a normal part of the wear and tear on your teeth.
Like Cindi, many patients come to 1st In Smiles in Plano, TX, looking for a way to bring back their nice smiles. For Cindi, we use restorative dentistry including dental implants to help rebuild her confidence in her smile.
If you want to rebuild your smile or learn more about dental implants, call 972-380-8105 or contact us online to set up an appointment.