Skip to Content
The Life-Threatening Consequences of Gum Disease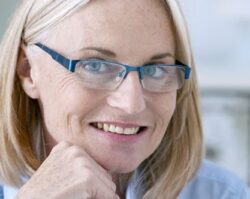 Welcome back to another blog from your friends at 1st In Smiles. Our team is located in Plano, TX and we are dedicated to helping you fight gum disease! But do you know everything you should about how to spot gum disease, when to see the dentist, and how life-threatening gum disease really can be? Maybe not. Today, we are here to help you get that information.
Please feel free to contact our team with any questions or concerns you may have. We would also be happy to schedule you in for a checkup.
What Is Gum Disease?
Gum disease is an infection of the gum tissue caused by a buildup of bacteria in the mouth. This buildup can be caused by poor dental hygiene (and encouraged by a lot of other things) and creates inflammation. This inflammation can be uncomfortable and can lead to things like jaw bone deterioration and tooth loss.
But how do you know if you have gum disease? Well, sometimes you don't! In some cases, gum disease can be completely symptomless. In other cases, there are symptoms abound! Watch out for these signs, but be sure to see a dentist every six months just to make sure your gums are healthy:
tender gums
swollen gums
red gums
bleeding gums
chronic bad breath
gums that pull away from your teeth
loose or shifting teeth
Links To Heart Disease
Did you know that gum disease is linked to heart disease? Severe cases of gum disease come with a lot of bacteria … this bacteria can get into your bloodstream and cause inflammation in your cardiovascular system. When this happens, it can increase your chance for heart attack or stroke! Help your entire body stay healthy by maintaining great dental health.
Connections to Chronic Kidney Disease
Gum disease is similarly linked to a decline in kidney function. The inflammation and bacteria can travel to the kidneys and create disease. This condition can be as life-threatening and severe as heart disease. Let us help you protect your body from full body consequences of out-of-control gum disease.
How to Prevent Problems
Fortunately, preventing major instances of gum disease is easy. Follow these four simple steps to ensure that you have very little to no problems with gum disease in the future.
Brush your teeth. While many people understand the importance of brushing their teeth daily, we recommend brushing your teeth at least twice per day! This level of brushing is optimal for a clean, healthy smile. We also recommend using a toothbrush that has a small head and soft bristles.
Floss your teeth daily. Did you know that about ONE THIRD of Americans do not ever floss their teeth? Flossing is highly underestimated as an effective way to remove debris and bacteria from in between your teeth. In fact, it is necessary for cleaning areas of the mouth that your tooth brush can't reach.
Eat a healthy diet. We recommend lots of fruits and vegetables and to stay away from sugary snacks! Eating healthfully will help your body fight off disease!
Schedule regular dental checkups. At these checkups, we can ensure that you are not encountering any problems … and if you are, we can help you solve them!
Make an Appointment Today
Do you think you may be suffering from disease? Are you simply in need of a checkup? Either way, we would be happy to work you into our schedule. Please contact our team directly for help. You can reach us by calling 972-380-8105 or by requesting an appointment online. We can help you find a date and time that works well for you.
Don't let gum disease ruin your smile — or your life. Get the help you need today. The team at 1st In Smiles is here for you.